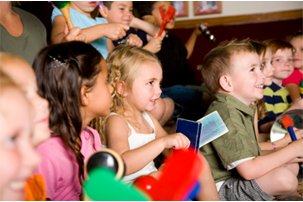 John Millar - Chair of Governors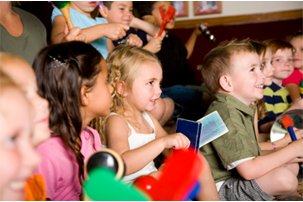 Penny Pinn - Co-opted Governor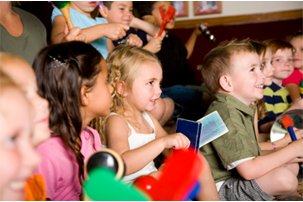 Chantel Horsborough - Co-opted Govenor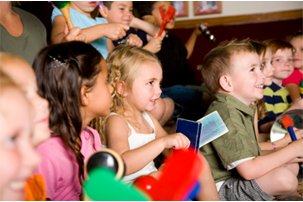 Lara Rule - Co-opted Governor
Sharon Banks - Parent Governor
Tim Wyatt - Parent Governor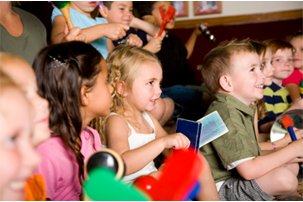 Claire Bottomley - Parent Governor
Stautory Guidance for Governors
School Governors have an important and responsible role in the management of schools. The Governing Body meet regularly to discuss issues and plan strategy for the school. The "behind the scenes" roles are vital for the school to progress and improve.
All governors are encouraged to play an active and participating role. The governors are drawn from all walks of life and represent the local community, parents and political parties.
The structure of the Governing Body is as follows:
| | | | |
| --- | --- | --- | --- |
| Category | No. of Seats | Appoiunted | Vaccancies |
| Co-opted Representatives: | 5 | 5 | 0 |
| Headteacher | 1 | 1 | 0 |
| LA Representatives | 1 | 1 | 0 |
| Parent Represntatives | 4 | 4 | 0 |
| Staff Governor Representative | 1 | 1 | 0 |
Horsforth Featherbank School Governing Board
Chair: John Millar
Vice Chair: Marc Eatough
The constitution of the governing board is:
Headteacher
1 x Local Authority (LA) governor, recommended by the LA and approved by the governing board
4 parent governors, formally elected through a ballot of parents unless the election is uncontested
5 co-opted governors, nominated and appointed by the governing board
1 staff governor, formally elected by staff employed at school
1 associate members, appointed by the governing board (can/can not vote in committee meetings)
The governing board operates with the following committees:
• Resources committee - responsible for staffing including the appointment and role of the SENCO, equality and diversity, finance, property management, health and safety and nutritional standards.
Committee chair: Marc Eatough
• Teaching and learning & Pupil support committee - responsible for teaching and learning matters including target setting, standards and achievement, SEN (including reporting annually on the success of the SEN policy), monitoring teaching and learning and curriculum provision and ensuring that the governing board is represented at school improvement. Also responsible for behaviour, safeguarding, attendance, children's spiritual moral social and cultural development, children, parent and staff voice, extra-curricular activities, cluster and other partnerships.
Committee chair: Chantel Horsbrough
• Pay Review committee – responsible for ensuring the implementation of the school Pay Policy and Teacher Appraisal Policy (responsibility delegated to Headteacher through Resources committee)
• Pay Appeal committee – responsible for hearing pay appeals and ensuring a fair and proper process has been followed.
Current Governors
Current and recent (in the last 12 months) governors and business/other interests declared are provided in the table below.
| | | | | | | |
| --- | --- | --- | --- | --- | --- | --- |
| Name of governor | Category of governor & committees served | Date appointed & term of office | Relevant financial interests | Personal interests (relationships with school staff) | Governance interests | Date declaration signed |
| John Millar | LA appointed governor - Chair of the FGB; member of the resources sub-committee | 24/12/2017 4 years | N/A | N/A | N/A | 06/10/2020 |
| Lorraine Scudder | Head teacher | 01/01/2020 4 years | N/A | N/A | N/A | 06/10/2020 |
| Marc Eatough | Co-opted governor, appointed by the governors - Chair of the resources sub-committee; Vice Chair of FGB | 01/01/2020 4 years | N/A | N/A | N/A | 15/10/19 |
| Carol Jackson | Staff governor, appointed by staff - member of the resources sub-committee | 01/03/2018 4 years | N/A | N/A | N/A | 05/10/2020 |
| Lara Rule | Co-opted governor, appointed by the governors - member of the TLPS sub-committee | 15/05/2018 4 years | N/A | N/A | Organiser of Horsforth "Walk of Art" | 10/01/2021 |
| Patrick Buggy | Parent governor, appointed by parents - member of the TLPS sub-committee; pay appeal sub-committee member | 19/01/2018 4 years | N/A | N/A | Partner of volunteer LSA | 06/10/2020 |
| Claire Bottomley | Parent governor, appointed by parents - member of the TLPS sub-committee | 19/01/2021 4 years | N/A | N/A | Distribution of "Families" magazine | 21/10/2020 |
| Penny Pinn | Co-opted governor, appointed by the governors - member of the TLPS sub-committee. | 15/10/2019 4 years | N/A | N/A | Member of Horsforth in Bloom and Real Junk Food Project | 11/10/2020 |
| Chantel Horsbrough | Parent governor, appointed by parents - member of the TLPS sub-committee; pay appeal sub-committee member | 01/01/2018 4 years | N/A | N/A | N/A | 12/10/2020 |
| Sharon Banks | Parent governor, appointed by parents | 09/02/21 4 years | N/A | N/A | N/A | |
Previous Governors
| | | |
| --- | --- | --- |
| Name | Role | Term of Office |
| Jordan Young | Co-opted Representative | 19/04/2017 - 28/11/2018 |
| Darren Rose | Co-opted Representative | 19/01/2017 - 01/11/2017 |
| Julie Moss | Co-opted Representative | 19/01/2017 - 28/09/2017 |
| Gill Cook | Co-opted Representative | 15/09/2016 - 31/07/2017 |
| Cllr Brian Cleasby | Co-opted Representative | 01/04/2015 - 19/01/2017 |
| Polly Hutton | Parent Representative | 05/12/2012 - 04/12/2016 |
| John Siddall | Co-opted Representative | 01/04/2015 - 01/11/2016 |
| Sherrie Morgan | Co-opted Representative | 01/04/2015 - 31/07/2016 |
| Sharmin Khan | Parent Representative | 14/10/2015 - 30/06/2016 |
| Phil Stewardson | Parent Representative | 12 /12/2013 - 11/12/2017 |
| Simone Si Mohamed | Co-opted Representative | 01/11/2017 - 01/06/2018 |
| Elana Shalkowski | Co-opted Representative | 01/11/2017 - 01/09/2018 |
| Adrian Stocks | Co-opted Representative | 26/09/2018 - 29/11/2018 |
| Becky Hayes | Co-opted Representative | 26/09/2018 - 11/02/2020 |
| Carlie Newton | Parent Reprsentative | 19/01/2017-18/01/2021 |
| Esther Patterson | Co-opted Representative | 17/01/2018 - 01/09/2021 |
Attendance at meetings 2021-22
Y - in attendance
N - not in attendance & no apologies received / accepted
A - apologies received & accepted
X - not in post / not a member
| | | | | | | | | |
| --- | --- | --- | --- | --- | --- | --- | --- | --- |
| Name of governor | TLPS 23/09/21 | FGB 05/10/21 | Resources | TLPS 27/01/22 | FGB 8/2/22 | TLPS 5/5/22 | Resources | FGB |
| John Millar | X | Y | Y | X | Y | | | |
| Lorraine Scudder | Y | Y | Y | Y | Y | | | |
| Marc Eatough | X | Y | Y | X | Y | | | |
| Chantel Horsbrough | Y | Y | X | Y | Y | | | |
| Carol Jackson | X | Y | Y | X | Y | | | |
| Lara Rule | Y | Y | X | Y | Y | | | |
| Claire Bottomley | Y | Y | X | Y | Y | | | |
| Patrick Buggy | X | Y | X | Y | Y | | | |
| Penny Pinn | A | Y | X | Y | Y | | | |
| Sharon Banks | X | Y | Y | X | Y | | | |
| | | | | | | | | |
Attendance at meetings 2020 - 21
Y - in attendance
N - not in attendance & no apologies received / accepted
A - apologies received & accepted
X - not in post / not a member
| | | | | | | | | |
| --- | --- | --- | --- | --- | --- | --- | --- | --- |
| Name of governor | FGB 06/10/20 | Resources 19/11/20 | FGB 15/12/20 | TLPS 21/01/21 | FGB 09/02/21 | Resources 04/03/21 | TLPS 29/04/21 | FGB 25/05/21 |
| John Millar | Y | Y | Y | x | Y | A | x | Y |
| Lorraine Scudder | Y | Y | Y | Y | A | Y | Y | Y |
| Marc Eatough | Y | Y | Y | X | Y | Y | X | Y |
| Chantel Horsbrough | Y | X | A | Y | Y | X | Y | A |
| Carol Jackson | Y | Y | Y | X | Y | A | X | Y |
| Esther Patterson | Y | Y | A | Y | Y | Y | Y | A |
| Lara Rule | Y | X | Y | Y | Y | X | Y | Y |
| Claire Bottomley | Y | X | Y | Y | Y | X | Y | Y |
| Patrick Buggy | Y | X | N | Y | Y | X | Y | Y |
| Carlie Newton | Y | Y | Y | X | X | X | X | X |
| Penny Pinn | Y | X | Y | Y | Y | X | Y | Y |
| Sharon Banks | X | X | X | X | Y | X | X | Y |
| | | | | | | | | |
Attendance at meetings 2019-2020
Y - in attendance
N - not in attendance & no apologies received / accepted
A - apologies received & accepted
X - not in post / not a member
| | | | | | | | |
| --- | --- | --- | --- | --- | --- | --- | --- |
| Name of governor | FGB 15/10/19 | Resources 12/12/2019 | TLPS 26/09/19 | FGB 11/02/20 | Resources 03/03/20 | TLPS 23/01/19 | FGB 16/06/2020 |
| John Millar | Y | A | X | Y | Y | X | Y |
| Lorraine Scudder | Y | Y | Y | Y | Y | Y | Y |
| Marc Eatough | Y | Y | X | Y | Y | X | A |
| Chantel Horsbrough | Y | X | Y | Y | X | Y | A |
| Carol Jackson | Y | Y | X | Y | Y | X | Y |
| Esther Patterson | Y | Y | Y | Y | Y | Y | Y |
| Lara Rule | Y | X | Y | Y | X | Y | Y |
| Claire Bottomley | Y | X | Y | Y | X | Y | A |
| Patrick Buggy | Y | X | Y | Y | X | Y | Y |
| Becky Hayes | Y | X | Y | X | X | X | X |
| Carlie Newton | Y | Y | X | Y | Y | X | Y |
| Penny Pinn | Y | X | A | Y | X | Y | Y |
Attendance at meetings 2018-2019
Y - in attendance
N - not in attendance & no apologies received / accepted
A - apologies received & accepted
X - not in post / not a member
Name of

governor

FGB

26/09/2018

Resources

29/11/2018

TLPS

21/01/2019

FGB

06/02/2019

Resources

07/05/2019

TLPS

30/04/2019

FGB

22/05/2019

John Millar
Y
A
X
A
A
A
Y
Lorraine Scudder
Y
Y
Y
Y
Y
Y
Y
Marc Eatough
Y
Y
X
A
Y
X
Y
Chantel Horsbrough
Y
X
Y
Y (Chair)
X
A
Y
Carol Jackson
Y
Y
X
Y
Y
X
Y
Esther Patterson
Y
X
Y
Y
Y
Y
Y
Lara Rule
Y
X
Y
Y
X
Y
Y
Claire Bottomley
Y
X
Y
Y
X
Y
Y
Patrick Buggy
Y
X
Y
Y
X
A
Y
Becky Hayes
Y
X
Y
Y
X
Y
Y
Carlie Newton
Y
Y
X
Y
Y
X
A
Adrian Stocks
X
X
X
X
X
X
X
Governor Visiting Policy and Guidelines